While pandemic had posed a big challenge to the VFX business in the beginning, the intersection of technology, remote working and evolved pipelines fused with indomitable zeal of the VFX community gave the post-production world a brand-new pair of wings to soar the visual skies. Many studios across the country now have their hands full with an influx of projects to work on.

Pixel Digital Studio, a post production facility also has been buzzing with activity lately. Over the past decade, Pixel Digital has worked on a raft of box office hits for Bollywood as well as regional films. They have delivered over 200 projects, ranging from ad films to music videos to full length feature films. Recently the studio worked on an Disney plus Hostar's premium original series titled Human

Their projects range from Gully Boy, Article 15, Student of the year 2, Arjun Patiala, Commando, to the premium originals like Sacred Games 2, Alt Balaji's The Test Case and Netflix's upcoming series Little Things along with a host of regional movies in various languages.
Human is an Indian 2022 emotional drama streaming television series released on 14 Jan 2022 on Disney+ Hotstar, which portrays about the underbelly of human drug testing and the world of medical scams, that aims to expose the nexus between pharmaceutical companies, large private hospitals and government officials who exploit the poor in human trials for new drugs.

We spoke to Pixel Digital Studios founder Ankur Sachdev about what's been brewing at their office lately.

Here are some excerpts :-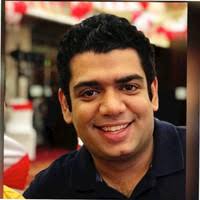 We recently saw Human which has worked upon by your studio. Tell us about the project and how it came to you.
It's a fantastic project, no doubt about it. A very nice concept; something different and gripping. A large chunk of credit should go to the director and actors as they are just brilliant. We became associated with the project right from the start. Joining hands from the beginning itself helps us plan better and of course execute it a much more organised and effective way.
What was the brief and how did you plan to deploy the imagery for the series?
So as you know, Vipul Ji is very clear about what he wants and he's one of the finest directors of our country who has given super-duper hits he and Moziz did let us know about their thoughts and we started our work then.
What was the most challenging scene to create?
So there was a fire sequence which was there in the climax scene. It was challenging so we did request our action director to have a few members of the stunt team on the set who would actually be lit up a little and then we would enhance them in the post. Because of their movement and fire over them, it was little tricky to play with. We had the challenge to match the texture of the CG fire to original fire and then the movement of the CG fire to original fire. It was super tricky but fun at the same time.
How many VFX shots were delivered?
Aah the number was big and it was almost an impossible task when we dived in but we had no choice. That's what we were hired for. To deliver! Our clients do trust us and that's the most motivating part of our job which makes the most challenging targets so achievable.
Any new software technique or VFX technology you made use of that you want to highlight?
So we didn't want to try or adopt anything new. It was clear from the start that that we will stick to our basics as the time was less and we had to travel a lot.
How many artists worked on the project from your studio?
We hired the team from outside as post covid models work. There were approx 40-50 artists who worked on the show.